MOW has frequently made the point that Google's substitution of freely available web data with finished APIs for ad targeting and attribution undermines innovation. Indeed, whilst the primary function of third-party cookies might be advertising, this is far from the only use case. User Agent String, which contains information about the user's device, for example, is necessary for optimal page rendering.
MySmartPhone, a recent startup, is a perfect example of why Google's changes will sweep away instances and opportunities for useful innovation. The MySmartPhone service allows mobile users to quickly compare how their device compares to the newest models on the market by a number of key metrics including battery, speed, storage and image quality. See the graphic below or try it out yourself here: – MySmartPhone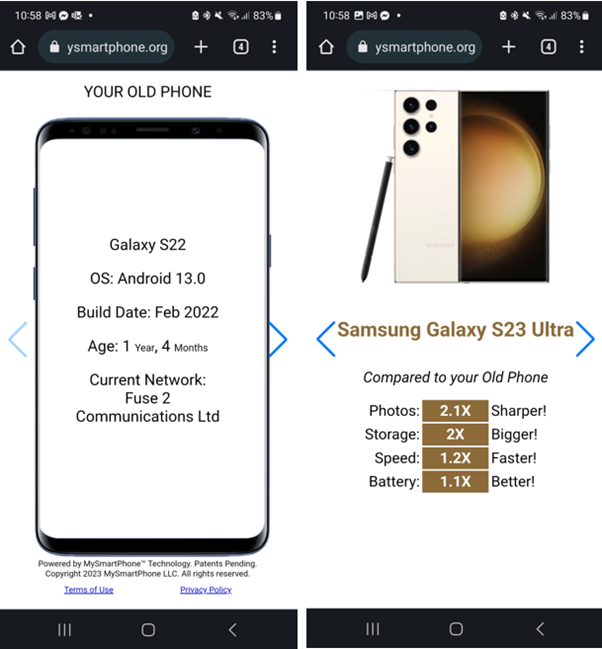 The technology relies on currently freely available web data; data Google seeks to block. This is, of course, a relatively narrow use case, but does go some way to illustrate the unseen harm of replacing flexible components with APIs that have singular use cases.
MOW is keen to further press this point with the CMA's Privacy Sandbox Team. If any readers have further examples of the collateral damage to innovation and non-adtech small businesses as a result of Privacy Sandbox do be in touch at press@movementforanopenweb.com.